Country: South Africa
Products Model: KT-WC500
Weichai Kofo engine WT13A-390DE
Application: Backup Power
Delivery date: October, 2021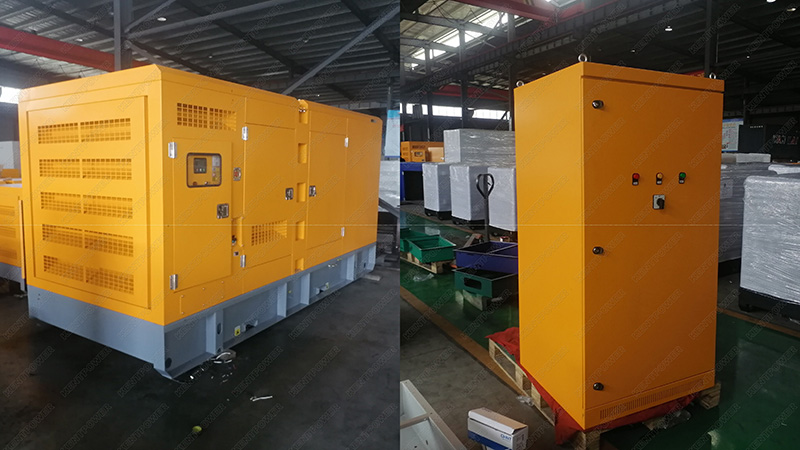 The units equipped with 1000A ATS (automatic transfer switch), which can be able to detect mains failure signal and will start automatically if mains power is lost, once restored,it will run down and stop automatically.
Self-switching is an optional function of diesel generator sets, which automatically switch loads such as emergency lighting, security power supply, and fire-fighting equipment to the generator set after the main power supply fails. Also known as ATS cabinet, dual power automatic switching cabinet, dual power automatic switching cabinet, it is mainly used for automatic switching between main power and emergency power. It forms an automatic emergency power supply system together with a self-starting diesel generator set.
The ATS of diesel generator sets is an indispensable power facility for hospitals, banks, telecommunications, airports, radio stations, hotels and factories and enterprises, such as emergency power supplies and fire power supplies.
Thank customer for their trust and support, and hope our KENTPOWER to provide you with reliable backup power!
---
Post time: Nov-01-2021