Cummins is a global power solution provider. Cummins designs, produces, distributes and provides service support for diversified power solutions. The following Cummins companies will answer you the main differences between Dongfeng and Chongqing Cummins:
▲ Different in nature
1. Dongfeng Cummins: refers to Dongfeng Cummins Engine Co., Ltd.
2. Chongqing Cummins: refers to Chongqing Cummins Engine Co., Ltd.
▲ The company address is different
1. Address of Dongfeng Cummins Company: High-tech Industrial Development Zone, Xiangyang City, Hubei Province.
2. Chongqing Cummins Company Address: Martyrs' Tomb in Shapingba District, Chongqing City.
▲ The establishment time is different
1. Established time of Dongfeng Cummins: May 14, 1996.
2. Time of establishment of Chongqing Cummins: October 1995.
▲ The main products are different
1. Dongfeng Cummins (joint venture)
Dongfeng Cummins products include B, C, D, L, and Z series platform Cummins engines, which can meet national V, national VI and non-road national IV emission standards for vehicles. The engine displacement is 3.9L, 4.5L, 5.9L, 6.7L , 8.3L, 8.9L, 9.5L, 13L, the power coverage is 80-680 horsepower, widely used in light, medium and heavy trucks, medium and high-grade intercity buses, large and medium-sized buses, engineering machinery, marine main and auxiliary engines , Generator sets and other fields.
2. Chongqing Cummins (joint venture)
Chongqing Cummins mainly produces Cummins N, K, M three series diesel engines, generator sets and other power units. The engine power covers the range of 145-1343KW and the annual production capacity is 15,000 units. The product is suitable for heavy-duty vehicles, large passenger cars, construction machinery, mining machinery, petroleum machinery, rail machinery, port machinery, stationary and mobile diesel generator sets, power stations, marine propulsion power units and auxiliary power units, pump power units and other power unit.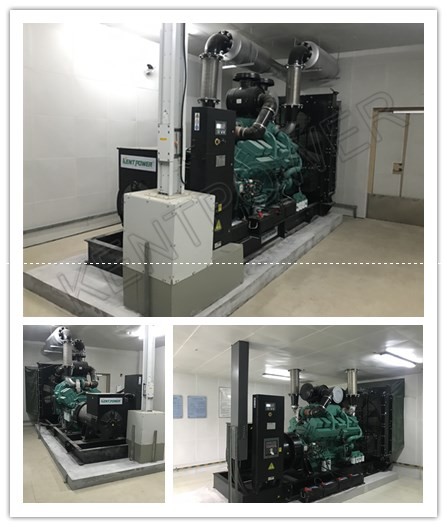 SUMMARY:
Dongfeng Cummins generators are mainly low-power engines (compared to Chongqing Cummins), around 24KW-440KW, which are used as backup power sources in companies, hotels and other units. Of course, there are many mines for power generation. The Chongqing Cummins generator is a 220KW-1650KW high-power generator set, which is generally used by large enterprises.
---
Post time: Jun-15-2021