After passing the professional inspection, the generator set manufacturer Kentpower Electromechanical shipped it quickly. Now an open-frame generator set is sent to a real estate as a safe and reliable backup power source to provide customers with safe, stable and reliable power output.
The genset arrives at the customer's site, passes the acceptance check, and is in place. At the same time, Kentpower engineers also debugged the machine at the first time, instructed the customer to use and operate, and finally delivered it to the customer perfectly.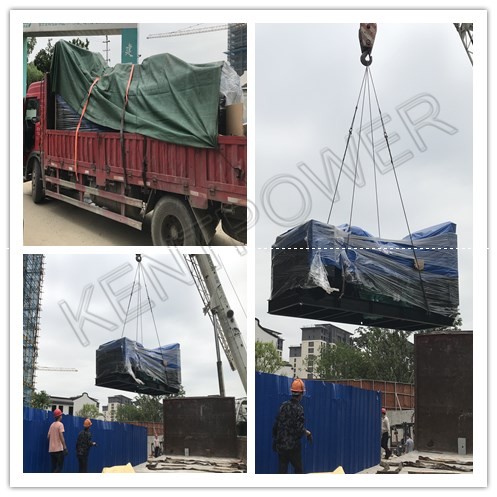 Generally, diesel generator sets can work continuously for 12 hours and output power under the following environmental conditions:
1. Ambient temperature: 5~40℃
2. Relative humidity: <85% (25℃)
3. Altitude: <1000 meters
4. Longitudinal tilt when working: <10 degrees
5. There is no conductive dust, corrosive gas that destroys metal insulation, and explosion hazard places
Kentpower generating sets are advanced in production and well-designed. They have outstanding characteristics such as mature technology, stable performance, economic savings, and long-lasting operation. They have been widely used in industrial and agricultural production, engineering construction, power communications, medical and health, commercial office, and public services  applications.
---
Post time: Jun-07-2021